Headlight Restoration
Acrylic Headlights
Over a period of time, the sun's harmful UV rays, weather, road debris and repeated abrasions will diminish the look and function of your headlights.
This can result in a headlight system which, not only looks poor in appearance, but loses its most important function – its ability to illuminate.
Our restoration service will restore the appearance and safety of the headlights to their original factory finish, at a fraction of the cost of replacement.
We can restore the look and functionality of your headlights as well as applying an Ultra Violet (UV) light protectant. UV light is the main contributor to these covers dulling over time.
We use a proven process and products developed in the USA.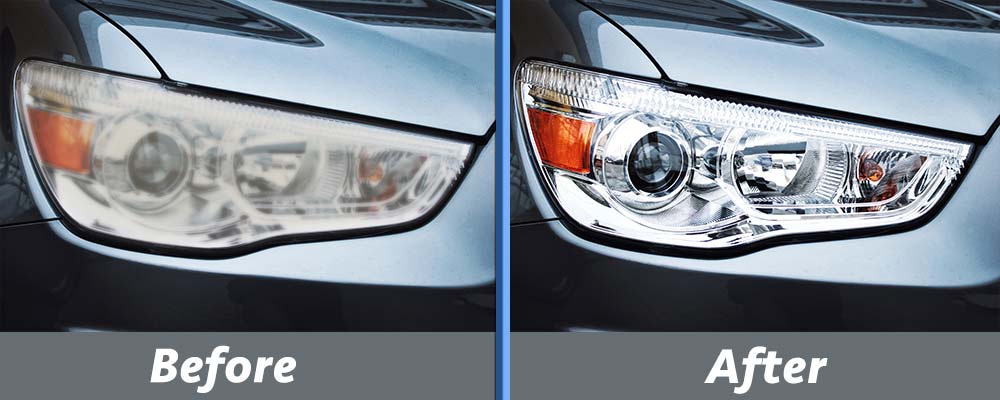 First, we clean back and smooth the surface, using selected grades of abrasive pads.
Second step, we will use a plastic polish, applied with a wool mop and an electric drill.
Third final step, to apply UV protectant and buff to full shine restoring the look of your headlights.
We can perform our mobile headlight restoration service on individual headlight or as a pair.
Some types of rear light clusters can also be treated in a similar manor.
Cost:  £30.00 single headlight, or £50.00 for the pair to be restored.
Call 0800 970 8313 to book an appointment