Chipped windscreens do not always need to be changed.  If you are fully comprehensively insured then it's usually free.  Most insurance companies will pay in full for windscreen repairs with no loss of no-claims bonus for comprehensive insurance.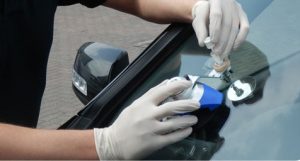 The British Standard Code of Practice currently allows a windscreen repair of damage that is contained within a circle of 10mm in Zone A, 15mm in Zone B and damage contained within a circle of 25mm in the remainder of the swept area (Zone C).  Elsewhere windscreen repairs can be undertaken up to 40mm across (Zone D).  On HGV's cracks up to 150mm long can be safely repaired.  The repair system that Windscreens Online use is stronger than the original glass.  The resin that we use has the same reflective index as glass.  This is injected into the damage zone and results in an strong bonded repair.  Most insurance companies offer this service free to you with comprehensive policies.
This repair is normally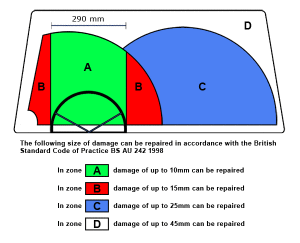 almost invisible depending on how long the damage has been on the windscreen.  The earlier you get a stone chip damage repaired the better the repair will be and less chance of the windscreen cracking.  Windscreens Online come to your home or place of work with minimal fuss and disruption to you.  Once completed you will have a repair or replacement guarantee, to give you complete peace of mind that the windscreen replacement has been carried out correctly, and that your vehicle is safe to drive again.
Windscreens Online deal with most insurance companies where you normally do not have to pay any excess.